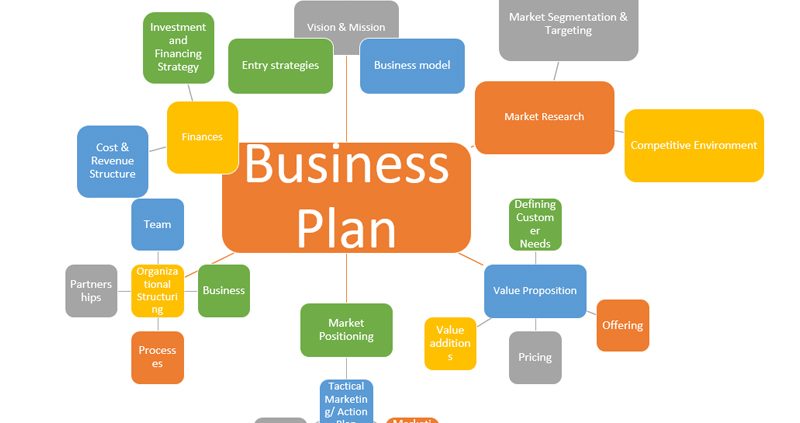 What is a Business Plan and why is it still relevant in 2020?
A business plan is an important tool in developing a roadmap for a successful venture. When a leadership team starts its business planning process, the thought process and brainstorming provide clarity into how to structure business strategies in a way that will help expand an existing business or help define the critical variables for a startup to succeed.
Many business owners are tempted to run with an idea into startup mode, without weighing in into the pros and cons of their actions. And by the time the steam runs our, or a particular part of the breaks the business viability, the owners have already spent too much money and time.

What is a Business Plan
A business plan is a document in which key aspects of a business are documented. This typically includes detailed sections on customers, product, marketing, finance, and operations. The key purpose of a business plan is to write down the business goals, strategy for taking a business forward. It will also contain execution details as to how to achieve the goals, and the resources that will be required, the time needed, the key partnership required as well as the financial projections. To see what a typical business plan outline looks like, see the template that we typically use for our detailed business planning sessions. (here: link to downloadable plan)
Also, a good plan will work out various scenarios given external conditions. So, Plan Bs and Cs.
Each business plan is only useful if it is done as a joint team exercise and is revisited from time to time to adjust the plan.
When is a Business Plan Absolutely Essential?
The bottom line is a business plan is essential if you have a business you would like to see grow. This could be broken down into a number of possible scenarios.
The Business Plan provides a foundation for strategic planning and team alignment
A good business plan will help you map your investment of time and money to achieving sales, revenues and customer goals. When a business owner is able to make the connection, he or she is setting himself for success.
Additionally, it is a document that will help you draw and explain the big picture and onboard the rest of your team towards the same set of priorities. Having team members aligned towards the same goals will enable them to think with clarity aas to how their work impacts the larger organization.
If you are seeking funding – loan or investment
Any financier would want to deep dive into if your business plan is solid before putting his or her money into your business. Mostly they will look at the overall business model and the financial numbers, particularly the cashflows to make sure you can give them a return on investment.
The second scenario is when you would like sell or exit from a business. Investors looking to buy your business will be looking at your business to evaluate you net worth.
To track your goals & targets
Businesses are all about setting goals and targets – and subsequently meeting them. Therefore, it is important that you have a document tracking your progress towards your goals. While all parts of your goals are important, the project/operations plan and the financials will give you a good benchmark to work towards.
If you create a business plan but do not have any goals and action plans, the plan does not outline how to give you results. And if the goals and milestones are not aligned with strategy, the team will end up not working through the same set of priorities.
Track Large Spending Decisions
Committing to spending on new assets, renting a new office or hiring new employees are huge decisions that make an impact, specially if a company is a startup or in its growth phase. making significant allocations, a business plan will help in making your decision easier as you will have forecasts to reconcile with and external conditions marked out to help curb impulsive decisions.
Uncertainty comes with operating any business. However, by reviewing a business plan regularly in light of the actual market responses, a business owner can expose gaps in the initial assumptions and make appropriate contingency plans.
How to get started
The importance of a business plan is to have it. It can be a very basic document initially and building blocks can be written as though process and knowledge matures. However, the business plan is a useful document to review regularly and goes far beyond goal setting.
Alternatively book an appointment with us to help you develop and whet your business plan. Cambridge Advisors Network can hand hold you while you develop the plan, and connect you with appropriate coaches and mentors that will make your business successful. To take advantage of this offer You can download our basic information template here ( Link to basic Information template).
And book an appointment with our consultant (Book you appointment here)
https://cambridgeadvisorsnet.com/wp-content/uploads/2020/03/Untitled-2.jpg
600
800
Cambridge Advisors Network
https://cambridgeadvisorsnet.com/wp-content/uploads/2020/04/logo-4.png
Cambridge Advisors Network
2020-04-08 06:51:48
2020-04-08 06:51:50
THE BUSINESS PLANNING PROCESS