TENDAM is a 'youth empowerment and awareness program' developed by Cambridge Advisors Network- Karachi
TENDAM aims to create a balance of skills and opportunities available for the youth of Pakistan.
ENTERPRISING WOMEN NETWORK- EWN is our first training program under the TENDAM umbrella. Launched in 2019. ENTERPRISING WOMEN NETWORK, is a meticulously structured, multi-layered, learning, training, networking, mentoring and earning program for women.
The pilot program was conducted successfully in a local High school in Karachi, training 200 college students in Hygiene, Healthcare, First Response, Nutrition, and E-commerce training. We are confident that our youth always proves that they can succeed, provided they are given the opportunity.
EWN aims to empower the Pakistani woman in every social strata. Conceived and developed by Founder, Syed Azhar Rizvi azharrizvi.com and co-founder Haniya Mudassar, EWN-ENTERPRISING WOMEN NETWORK is a capacity building and earning opportunity that offers simple training courses that will enable women to realize their inner capabilities, resulting in better income opportunity, understanding of starting an enterprise simultaneously, and actively developing an eco-system for others to thrive.
"Our mantra is to cover the spectrum from the incremental to the disruptive, we aim to improve and increase the conscious narrative of women when it comes to their self-esteem and their ability to be empowered"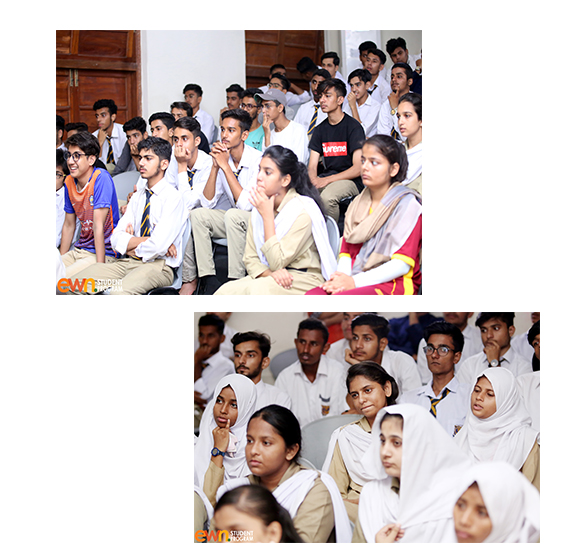 COLLEGES AND UNIVERSITIES CAN AVAIL OUR TRAINING
BY REGISTERING IN OUR EWN- STUDENT PROGRAM