Workshop
"

Changing the Mindset – Building the Entrepreneurial Culture in Universities

"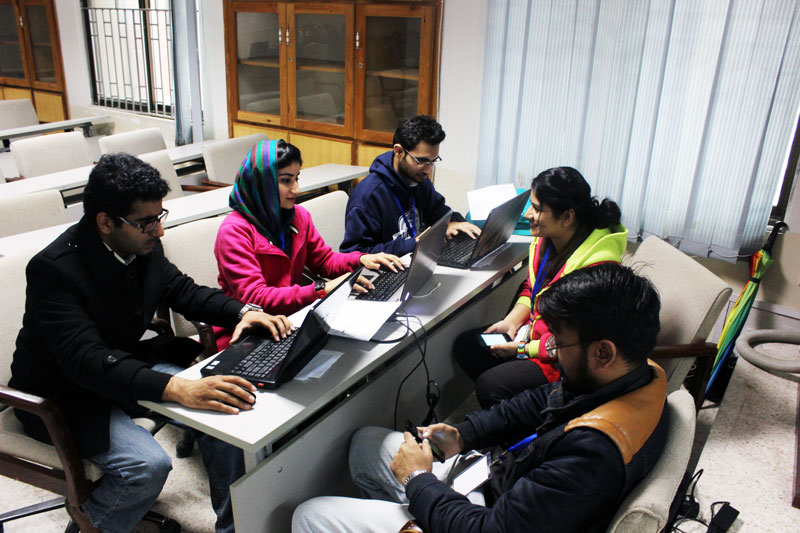 The four day workshop titled "Changing the Mindset – Building the Entrepreneurial Culture in Universities" was held for the ORICs established at various universities under the directives of HEC.
ORIC (Office of Research, Innovation and Commercialization) in public/private sector Universities have been developed to promote and strengthen research culture in universities and link the industry with universities.
The aim of the workshop was to inform participants of the status of entrepreneurial culture in Pakistan as well as to impart key learning on how to develop a business plan for successful take-off of an ORIC.
"Changing the Mindset – Building Entrepreneurial Culture in Universities and How to run a Business Plan Competition" was conducted from November 14 to November 17, 2012 at HEC Regional Centre, Lahore. The ORIC Directors/Managers of twenty two Universities from all over Pakistan attended the training workshop.
The workshop was divided into two modules:
i) Entrepreneurial Culture – The Roadmap
This module spanned on developing an understanding on what are the major elements of an entrepreneurial. ORICs were envisioned to play a key role in building the entrepreneurial culture in Universities in Pakistan.
ii) Introduction to Business Planning and How to run Business Plan Competitions
In order to run the ORIC's successfully and on professional lines, every ORIC must have a formal business plan that should be frequently updated to reflect the changing scenario.
The ORIC managers/directors were taken through different stages of business plan development for ORIC, including conducting Market Research and Analysis, developing a go-to-market strategy, understanding the financial planning process and building financial plans for successful operations at ORIC.
The prospect of each ORIC initiating their own Business Plan Competition was also discussed.
Training for Heads of ORICS
Training
November 2012
HEC Regional Centre Lahore
For Head of ORICS of
22 Universities
Training objective was to provide guidelines to develop a plan to successfully run university based ORICS